Daily Prenatal DHA
IN STOCK  
Code: 205-R
All supplements are discounted 15% off retail.

All orders ship via 2nd Day Air. Orders over $49 ship free.
This product is currently out of stock.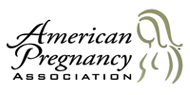 As the official omega-3 of the American Pregnancy Association, Daily Prenatal DHA™ is the ideal supplement before, during, and after pregnancy, providing safe and effective omega-3 nutrition for moms and babies. With 480 mg DHA per serving, Daily Prenatal DHA generously fulfills international recommendations for daily DHA intake. Plus, we've added 400 I.U. of natural vitamin D3 (cholecalciferol), for strong bones and mood support.
SUGGESTED USE: Two soft gels daily, with food, or as directed by your health care professional or pharmacist.
Supports brain and visual function in developing babies

Provides mood and nerve support for mothers

Half the size of standard soft gels makes them easy to swallow

Third-party tested for safety and efficacy

Unflavored soft gels for the sensitive palates of pregnant women
All orders qualify for 5% Omega-Bucks applicable on your next order!
On your packing receipt will you find your Omega-Bucks code. Simply enter the code on your next order to redeem your 5% Omega-Bucks (equal to 5% of your previous order's net product total.)
Omega-Bucks can be used on any future order! See Sales Policies for details.
SHOP NOW!
All products sitewide are marked 15% off retail. No coupon codes or discount codes are required. 
All orders ship via ultra fast U.S. Mail 2nd Day Air. Orders over $49 qualify for FREE shipping! 
We do not charge California sales taxes saving California residents an average of 7.5% (sales tax collected on Utah orders only).
All orders are covered by our 90 day return policy and fresh stock guarantee.
SHOP NOW!
For convenience and savings, many of our customers choose to purchase 12 bottles at a time, taking advantage of our case lot sale.
Order a case (12 bottles) of any product and receive 10% Omega-Bucks (see Omega-Bucks column) and free 2nd day air shipping! Simply choose the "case" option from the drop-down menu on each product page to order a case.
SHOP NOW!
Why Buy Direct? In a word, freshness! Walk into your local vitamin shop, or shopping  warehouse, and take a close look at their stock. Chances are you will find some products that may be close to expiration; and, may appear as if they've been sitting on the shelf for awhile! Here at Omega-Direct freshness is priority one! To ensure that you receive only the freshest stock we have taken the following steps:
All orders ship via ultra fast, USPS Priority 2-3 Day Air minimizing the chance of heat related damage. Compare this to UPS Ground which can take up to 7 days.
We use a just-in-time inventory system which ensures that all our stock is no more than two weeks old.
By selling hundreds of bottles a week new inventory arrives on a daily basis.
All stock is kept in a climate controlled warehouse at a constant 77 degrees.
Nordic Naturals takes great care during processing and handling to ensure you receive a product of unparalleled quality and freshness. Why compromise this by ordering older product from a retailer with unknown or questionable handling and storage procedures?
RELATED PRODUCTS